Nasser Saeed Al-Hajri Company. is a leading Construction contractor in Qatar undertaking Civil, Buildings, Mechanical Piping and Equipments, Electrical & Instrumentation works.
Nasser Saeed Al-Hajri Company. is proud of the small contributions made to achieve this well-deserved reputation of the Country. We are also accredited with ISO 9001:2015, ISO 14001-2015 and OHSAS 18001:2007 certification.
Our Involvement are well spread and successfully contributed in the area of construction of Oil Refineries, Petrochemical Plants, Steel Plants, Chemical Plants, Fertilizer plants, Desalination plants, Cement Plants, Modern sophisticated housing projects etc.
Our Expertise and experience rendered in the areas of Civil, Erection of Heavy Equipment, Plant Piping, Total Mechanical as well as Electrical and Instrumentation Field.
We are the major Prime contractors for QATAR ARMED FORCE, QATAR GAS, RAS GAS, QATAR PETROLEUM, SASAOL, SHELL, EXXONMOBIL, TOTAL, FINA, ELF and International Companies like LG ENGINEERING, HYUNDAI ENGINEERING, JAPAN GAS CORPORATION, KBR, ASTALDI, FLOUR MIDDLE EAST, TECHNIP, CHIYODA etc.
We have complete range of construction Equipments and over 1,500 technical work-force having good experience.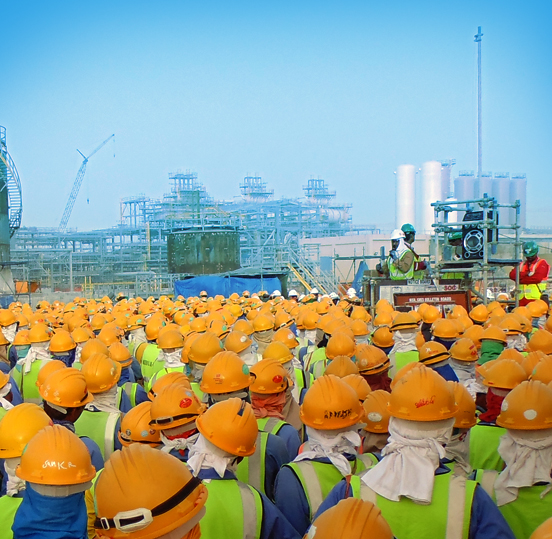 Our ideology is to provide a complete construction service with our well qualified and highly experienced managers and engineers who have completed many years of service in Qatar and Middle East. Our emphasis is to ensure a high level of skill in our workforce with meticulous planning to achieve the time schedules.
The company has a health and safety Programme in order to eliminate accidents at job sites. This Programme is implemented by arranging safety awareness meetings weekly and monthly. We are updating our Quality & Safety Systems to be in concurrence with the ISO 9001:2015, ISO 14001-
2015 & OHSAS 18001:2007.
On time delivery of all NSH Projects up to the satisfaction of the Clients. To grow with the nation by performing our services to the highest ethical and professional standards, thereby contributing to the nation's shaping segment and arise as a forerunner in the industry. We at NSH, our foremost objective resides in creating the wealth of confidence among clients and employees. Through years of hard work, dedication and respect, we are mutually progressing towards the peaks of excellence. NSH is firmly grounded on its principles of providing value through trust & confidence: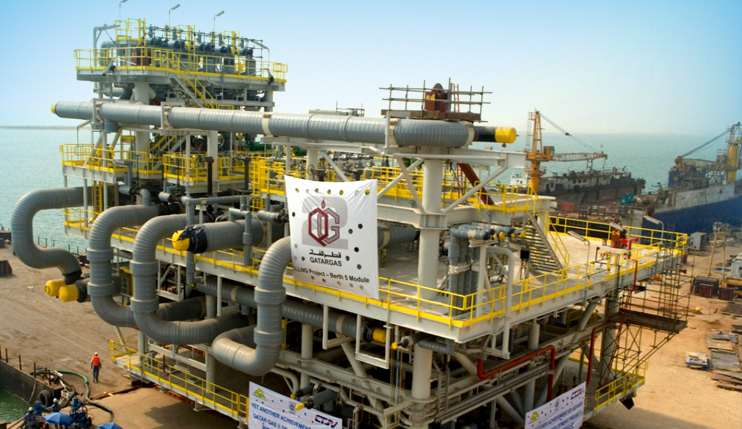 Reliable business partner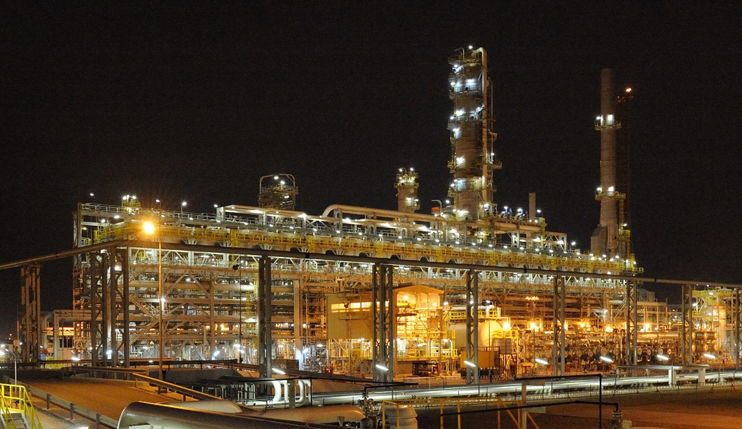 Ample workforce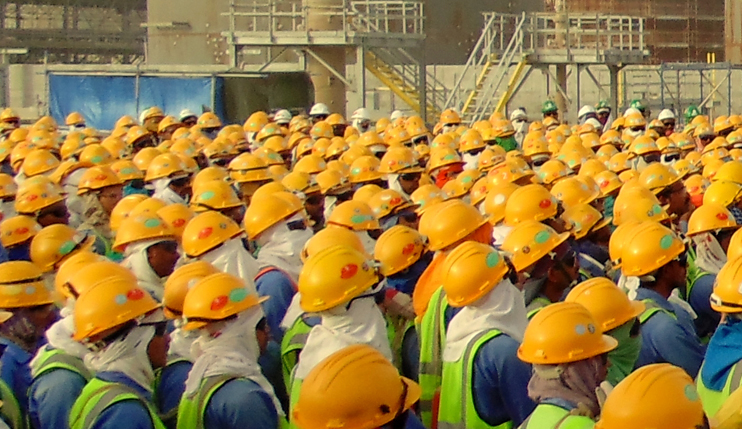 One team & One family culture